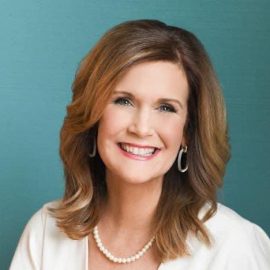 Stacy Vollands, LCDC, LPC-I, CCTS
Contact
Address:
500 Mason Street
One Sentence Treatment Philosophy
Stacy strives to use the most current and effective methods of treatment (including DBT-informed treatment) to lead people on a path to wellness and abundant life. She offers a holistic counseling approach that is collaborative, individualized and sensitive to the unique physical, mental, spiritual, emotional and social needs of each individual.
Short Bio
Stacy Vollands has a Master's Degree in Professional Counseling and a Master's Degree in Educational Psychology. She is licensed by the State of Texas as a Chemical Dependency Counselor and a Professional Counselor Intern and is under the supervision of Ann Bolton at the Counseling Resource Center in Tomball, TX. Stacy is also a Certified Clinical Trauma Specialist, author and motivational speaker who has spoken to many women's groups and churches. Stacy brings unique experience, perspective and compassion into the counseling profession and thoroughly enjoys encouraging others to find hope, health and wholeness as well as lifelong recovery.
Personal Statement of Faith
I believe in one God, the Father of our Lord Jesus Christ and the indwelling of the Holy Spirit. I have a saving faith and a personal relationship with Christ Jesus. I believe that healing and wholeness comes through sanctification through the Word of God. I consider myself a Biblical Counselor and I have written a Bible Study, "Fully Known & Fully Loved," which I teach in local churches.
Area(s) of Specialty
Ages Treated
Gender(s) Served
Unique Therapies/Offerings
DBT
Online/Skype Sessions Available
Schools Attended and Degrees Earned
MS, Professional Counseling
Grand Canyon University
MSC, Educational Psychology
University of Dundee
BA, Psychology
St. Olaf College
Junior Year Abroad – Psychology and Religion
Oxford University
Current License(s) and/or Certification(s)
License/Certification
State or Accrediting Agency
Certified Clinical Trauma Specialist
International Association of Trauma Professionals