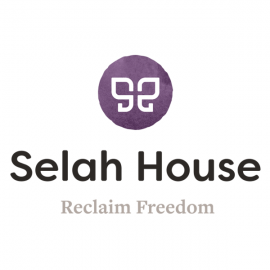 Selah House
Endorsed
Contact
Address:
Business Office - 1106 Meridian Street, Suite 300
One Sentence Treatment Philosophy
Just as Christ first loved us, Selah House loves and actively serves the needs of those who battle eating disorders, their families, and those committed to their care.
Brief Program Overview
Selah House Eating Disorder Treatment Center is committed to providing clinically excellent and Christ-centered care for individuals with eating disorders. Selah House offers inpatient and residential treatment for females, ages 12 and older, with a primary diagnosis of anorexia, bulimia, and related disorders. The intimate-sized homes and beautiful grounds of the Adult and Adolescents Centers significantly contribute to the healing environment. Selah House is CARF accredited and licensed by the state of Indiana.
Christian Components Available
The word "selah" describes a place to pause, to stop, to be still, and to know God. It is a place where we can reflect on what can be added to our lives or let go of in order to live a life of freedom. All Selah staff are committed to serving others out of our love for Christ. We provide a safe place for clients to explore the truth of who they are and who God is without feeling pressured to believe a certain way. We value and respect each person's unique faith. Clients from a variety of faiths and backgrounds have been through our programs and have felt seen, heard, understood, and comfortable while participating in our program. We provide groups that specifically focus on spiritual issues and have a full time chaplain that offers individual sessions.
Level(s) of Care Offered
Ages Treated
Gender(s) Served
Eating Disorders Treated
Co-Occurring Disorders Treated
Staff/Patient Ratio
Selah House Adult is an 8-bed facility, and Selah House Adolescent is a 10-bed facility. Selah House has a multi-disciplinary team of over 18 care providers, 24-hr nursing, and 24-hr recovery support staff dedicated to the healing and individualized care of our 18 clients.
Campus Setting and Lodging
Treatment centers are located in large homes on beautiful grounds.
Unique Therapy Components
– Home-like feel
– 6-8 individual sessions and 13-17 clinical groups per week
– Equine Assisted Psychotherapy, provided onsite
– Large specialized multi-disciplinary clinical teams
– Fully integrated Christian-based program
– Use of art, writing and other expressive and experiential approaches
– Intensive Body Image Work
– Extensive Family Therapy
– Day-long, one-on-one clinician-led, community food & shopping challenges
– Relational Approach
– Individualized treatment plans utilizing a variety of evidence-based practices, including: Cognitive Behavioral Therapy (CBT), Dialectical Behavior Therapy (DBT), Acceptance Commitment Therapy (ACT), among others.
Insurance Accepted
Health Smart Preferred Care
Integrated Behavioral Health
Three Rivers Provider Network
Certification and Accreditation
CARF International Accreditation
Testimonials and Endorsements
I want to thank everyone at Selah for helping me to get my life back. As hard as treatment can be freedom is SO worth it! I have no clue where this road of recovery is going to take me but I am beyond excited to find out and I am willing and ready to trust God to lead me through this life. Selah was an answered prayer for me and I know other people will be blessed by the amazing staff there as well. I love all of you staff members and my Selah sisters! You will all forever be in my heart!
~ Christina