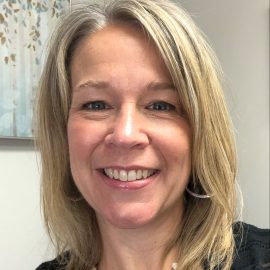 Ruth Harper, MS, RDN, LDN
Endorsed
Contact
Address:
4086 William Penn Highway
One Sentence Treatment Philosophy
(May 2022: My practice is currently full, but I do offer a waitlist for those who don't mind waiting to work with me. Please reach out!)
I use a coaching approach seasoned with scripture and prayer as I work with my clients to formulate personalized, achievable eating strategies with the big-picture goal of intuitive eating and body image healing.
Short Bio
Ruth earned her BS in Nutrition from Ohio University, and a MS in Nutrition from the University of Kentucky. She is the mother of two children, grandmother of one, and is a former Division 1 collegiate athlete. In her spare time, she loves to hike, bike and run, study the Bible, read, and eat great food.
Personally, Ruth has overcome eating issues of her own. A body-conscious teen, she struggled with eating issues that continued into adulthood, despite her growing nutrition knowledge and clinical experience. It took significant spiritual and personal growth for her to find real freedom in her eating and body image. She is passionate about helping others grow spiritually and apply faith in their journey to food freedom and body peace.
Personal Statement of Faith
I am nothing without the grace of God. It is my passion to pursue Him and trust Him as I serve and enjoy Him every day.
Area(s) of Specialty
EDNOS/OSFED/Sub-Threshold
Ages Treated
Gender(s) Served
Online/Skype Sessions Available
Insurance Accepted
Schools Attended and Degrees Earned
BS, Clinical Nutrition
Ohio University
MS, Clinical Nutrition
University of Kentucky
Current License(s) and/or Certification(s)
License/Certification
State or Accrediting Agency
Certifications:
Certified Intuitive Eating Counselor