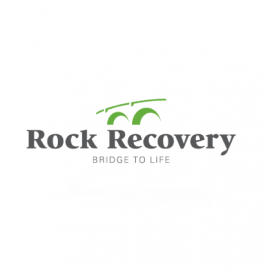 Rock Recovery
One Sentence Recovery Philosophy
Rock Recovery supports the journey to freedom from disordered eating.
About Our Practice
Rock Recovery is a DC-based non-profit that offers an affordable outpatient recovery program to adult men and women. Our program includes a weekly supported meal led by a dietitian and therapist, followed by group therapy. All of our clients are also matched with mentor in recovery, and participate in individual goal-setting meetings.
We believe that complete freedom is truly possible for all who suffer, and we believe that faith is the foundation of that freedom.
Christian Components Available
Clients can choose various Christian offerings as part of our robust recovery program, including individual pastoral care with our chaplain, healing prayer, and a mentor who shares their Christian faith.
Level(s) of Care Offered
Ages Treated
Gender(s) Served
Eating Disorders Treated
Co-Occurring Issues Treated
Unique Therapy Components
– Meal support during every group
– Mentor-matching with a mentor in recovery
– Periodic individual goal-setting meetings
– Affordable cost and sliding scale fee
Insurance Accepted
Staff Certifications and Accreditations
Our team includes Registered Dietitians, Licensed Clinical Professional Counselors and Licensed Clinical Psychologist