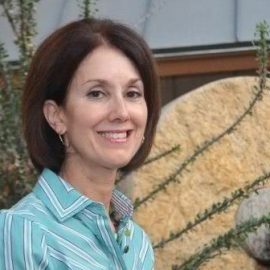 Mina O'Connell, MA, MS, LMFT
Contact
Address:
4230 Gardendale, Building 601
One Sentence Treatment Philosophy
Life is challenging, and hope is found in trusting God with our struggles, relationships, and growth, as we learn how to manage these wisely.
Short Bio
I hope to assist you and your family in managing your most important concerns. Through experience and knowledge gained in a Christian Counseling center, a children's home, a busy managed care organization, and in two eating disorder units as the family therapist for individuals and families, I offer hope and help for your situation. I have developed private practices in Cambridge, England, upscale Denver, small town Nebraska, and now in growing San Antonio. Primary clients are individuals, couples, and families, seeking a Christian perspective, are often military families, and are many times raising children through all of the developmental stages. Eating disorder clients work hard toward healing here. Children grow with sandtray and art.
Personal Statement of Faith
I was raised Catholic, and then Jesus saved me through understanding the gospel and being discipled in Campus Crusade for Christ. Dallas Theological Seminary taught me the Bible through the MABS, then study with Drs. Minirth and Meyer, Christian psychiatrists, directed me to Texas Woman's University for the MS in Marriage and Family Therapy. God freed me from an eating disorder, so I am happy to help others heal from restricting, compulsive overeating, excessive exercise and fasting, and bulimia. I pray over my office each day and ask the Lord to bring those He wants to love and heal through me!
Area(s) of Specialty
EDNOS/OSFED/Sub-Threshold
Ages Treated
Gender(s) Served
Unique Therapies/Offerings
Telehealth using VSee
Online/Skype Sessions Available
Insurance Accepted
Integrated Behavioral Health
Schools Attended and Degrees Earned
MABS
Dallas Theological Seminary
MS
Texas Woman's University
BA
The University of Texas at Austin
Current License(s) and/or Certification(s)
License/Certification
State or Accrediting Agency
Marriage and Family Therapy LMFT 201680
TX State Board of Examiners of Marriage and Family Therapists
Other Info
I have received training in the research-based Gottman approach for improving marriages by helping clients become better friends, manage conflict calmly, and support each others' hopes and dreams. The Gottman Institute has engaged in research for over 30 years to identify factors that foster healthy, loving relationships. I am approved as a member clinician to offer the Gottman Relationship Checkup. I have also been trained in the Swedish Erica Method of Sand tray Assessment and Treatment.