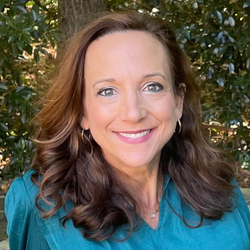 Melissa Nohr, JD, BCHHP, CBNP
Contact
One Sentence Treatment Philosophy
To support and guide others to repair their broken relationship with food by viewing food as nourishment rather than a coping mechanism.
Short Bio
A former attorney, Melissa is passionate about empowering people to become their own health advocate. She teaches people how to take control of their health and wellbeing to overcome the health-related obstacles they face. Having struggled with her own health issues, Melissa has empathy and compassion for people facing health challenges. She supports and guides clients in developing and maintaining lasting nutrition and lifestyle strategies to meet their health goals and achieve optimal health. She focuses on five pillars of health: prioritizing restorative sleep, optimizing nutrition, incorporating daily movement, reducing exposure to toxins, and effectively managing stress.
Personal Statement of Faith
My faith, hope and trust are in Jesus Christ. I am humbled by, grateful for, and completely in awe of His grace and love for me.
Area(s) of Specialty
Ages Treated
Gender(s) Served
Online/Skype Sessions Available
Schools Attended and Degrees Earned
Juris Doctor
University of Georgia School of Law
Current License(s) and/or Certification(s)
License/Certification
State or Accrediting Agency
Certified Holistic Health Practitioner
American Association of Drugless Practitioners
Certifications:
Board Certified by the American Association of Drugless Practitioners