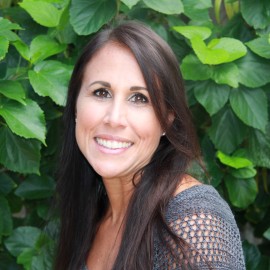 Melanie Mahady, LMHC, Certified EMDR Therapist/CIT, Neurogistics Practitioner
Contact
Address:
5301 North Federal Hwy, Suite 399
One Sentence Treatment Philosophy
I believe in guiding my clients gently yet effectively through the healing process they desire and towards a safer, more peaceful life. I believe in meeting the client where they are and developing an individualized whole healing plan that encompasses emotional, physical, mental, and spiritual wellness while utilizing a healthy support network.
Short Bio
Melanie Mahady is a Licensed Mental Health Counselor at Counseling and Brain Wellness Services in Boca Raton, Florida. She has been working in the field of psychotherapy for over 10 years. She is a strong proponent of natural and alternative therapies being used in conjunction with traditional practices and uses an eclectic approach including EMDR (mental, emotional, physical, and spiritual healing), DBT (mental healing), CBT (mental healing and emotional), Amino Acid Therapy (Brain health, neurotransmitter balancing), Expressive Arts, and Interpersonal Therapy. She has had great success in helping clients cope with Eating Disorders, Trauma, Sexual Abuse, Anxiety, Depression, Bipolar Disorder, Post-Traumatic Stress.
Personal Statement of Faith
When God put it on my heart to become a Mental Health Counselor, I was led to a specific scripture in the Bible which encompasses my approach to the treatment process: "He has sent me to bind up the brokenhearted, to proclaim freedom for the captives and release from darkness for the prisoners…to comfort all who mourn, to provide for those who grieve…to bestow on them a crown of beauty instead of ashes, the oil of gladness instead of mourning, and a garment of praise instead of a spirit of despair." ~Isaiah 61:1-3
Area(s) of Specialty
EDNOS/OSFED/Sub-Threshold
Ages Treated
Gender(s) Served
Unique Therapies/Offerings
EMDR (Eye Movement Desensitization and Reprocessing), Amino Acid Therapy – Natural Remedy for Balancing Brain Chemicals
Online/Skype Sessions Available
Schools Attended and Degrees Earned
BA, Psychology; Minor in Psychobiology
Florida Atlantic University
MS, Mental Health Counseling
Palm Beach Atlantic University
Current License(s) and/or Certification(s)
License/Certification
State or Accrediting Agency
Licensed Mental Health Counselor
Florida
Certified EMDR Therapist
FL
Certifications:
Certified EMDR Therapist, Neurology, Endocrine, and Immunology Certified (NEIC)