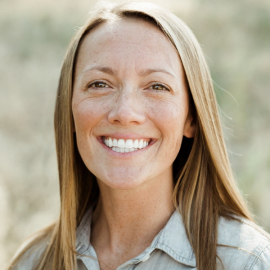 Megan Osborne, Ph.D.
Endorsed
Contact
One Sentence Treatment Philosophy
2 Corinthians 1.4 "He comforts us in all our troubles so that we can comfort others. When they are troubled, we will be able to give them the same comfort God has given us." I am honored to help people find full recovery with both food and their body because of what Jesus first did for me.
Short Bio
My passion is helping people find peace with both food and their body as part of God's beautiful design. A graduate of Boise State University with a Bachelor of Science in Psychology and a Master of Arts in Counseling, I attended seminary and completed my Ph.D. in Clinical Christian Counseling after my first three years of private practice.
Personal Statement of Faith
I came to faith in Jesus Christ during the darkest days of my eating disorder early on in college. He literally turned my world right side up and showed me His Gospel as the literal Good News. The undeniable, hands-down, BEST news really. What Jesus Christ did on the cross for me, and those that believe in Him. He paid my debt that I could never pay. Now I get to live freely and lightly in His hands. My job and mission (why I exist) is simply to bring glory to Him to lead others to hope and healing found in only in Jesus. This goes for how I conduct myself as a wife, mother, daughter, counselor, checking out at the grocery store, etc. Every encounter I have is an opportunity to shine His Light.
Area(s) of Specialty
EDNOS/OSFED/Sub-Threshold
Ages Treated
Gender(s) Served
Unique Therapies/Offerings
Intuitive Eating Focused
Online/Skype Sessions Available
Current License(s) and/or Certification(s)
License/Certification
State or Accrediting Agency
Licensed Clinical Pastoral Counselor- Doctoral Level
National Christian Counseling Association
Certifications:
Masters Counseling, Ph.D. Clinical Christian Counseling
Other Info
Over fifteen years of experience in treating all types of eating disorders, emotional eating, chronic dieting, negative body image, overeating, and weight management through the lens of God's Word to help restore people's relationship with God and His gift of food.