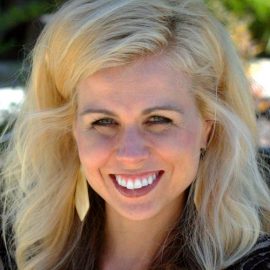 Mary Patton, BA, CADC-II, IS, NCFAC
Contact
One Sentence Treatment Philosophy
To help individuals embrace their belovedness despite their brokenness.
Short Bio
Mary Lisa Patton, BA., CADC-II, IS, NCFAC began serving in treatment/recovery began 11 years ago where she was given numerous roles at a trauma and addiction residential treatment program in Southern California. During her internship in college, she worked at an eating disorder rehab and also facilitated a woman's body image and eating issues group. Mary Lisa Patton attended Vanguard University of Southern California, where she received her BA in Psychology. She continued her education in Addiction Studies at Saddleback College where she focused on Substance Abuse & Eating Disorders. She has served at subacute care hospital settings, dual-diagnosis treatment programs and private practice both in Southern California and Northern California.
Personal Statement of Faith
Beloved Recovery believes God is the Creator and He is Soveriegn over all (Nehemiah 9:6). God sent His son Jesus to die on the cross for our sins and rose again at the resurrection (Mark 8:31). The Bible is the infallable, authoritive and inspired Word of God (2 Timothy 3:16). The regeneration by the Holy Spirit is absolutely essential for the salvation of lost and those caught in the trap of sin (Ezekial 36:26-27). Prayer is powerful, an essential part of the healing process and our prayers are answered when God allows it, so we pray until our prayers are answered (Habakkuk 2: 1-3; Luke 18:1-7). Beloved Recovery believes the evidence of Christ's work in our lives and hearts is shown by how we love one another (1 Peter 3:8-9)
Area(s) of Specialty
EDNOS/OSFED/Sub-Threshold
Gender(s) Served
Unique Therapies/Offerings
Eating Disorder Interventions, Eating Disorder Coaching, Drug and Alcohol Counseling, Tele-counseling and Video-conferencing
Online/Skype Sessions Available
Schools Attended and Degrees Earned
BA, Psychology
Vanguard University of Southern California
Current License(s) and/or Certification(s)
License/Certification
State or Accrediting Agency
Certified Alcohol and Drug Counselor II (CADC II)/Internationally Certified Alcoholand Drug Counselor (ICADC)
CCAPP
Intervention Speacialist (IS)
CCAPP
Nationally Certified Food Addictions Coach (NCFAC)
The Addictions Academy
Testimonials and Endorsements
"Warmth, empathy, genuine, caring compassion. this is how I describe Mary. She sincerely cares about people and it shows, if someone out there is looking for counseling services I highly recommend Mary Lisa Patton." -R.M.