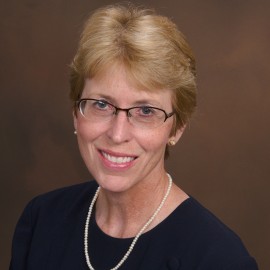 Linda Hinkle, PhD, HSPP
Contact
Address:
13295 Illinois St, Ste 321
One Sentence Treatment Philosophy
I have an eclectic approach, tailoring treatment to each client's individual needs.
Short Bio
After attending Wheaton College and earning a BA in Psychology, I completed both an MS and PhD in Clinical Psychology at Purdue University. I am a licensed psychologist in Indiana and have been in private practice since 1989. I provide both individual psychotherapy and personality testing. Although I see adults with a variety of presenting problems including depression and other mood disorders, anxiety, and PTSD, I specialize in treating eating disorders and in EMDR. I treasure my clients and consider it a privilege to be in a helping profession.
Personal Statement of Faith
I am a follower of Jesus Christ and am active in a nondenominational church.
Area(s) of Specialty
EDNOS/OSFED/Sub-Threshold
Ages Treated
Gender(s) Served
Unique Therapies/Offerings
I am certified in EMDR.
Insurance Accepted
Three Rivers Provider Network
Schools Attended and Degrees Earned
Current License(s) and/or Certification(s)
License/Certification
State or Accrediting Agency
Psychologist, HSPP
Indiana
Certifications:
EMDR