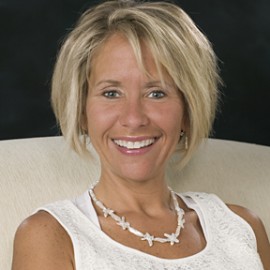 Laura Leemaster, LCSW
Endorsed
Contact
One Sentence Treatment Philosophy
I believe in a faith based, non-judgmental approach meeting people where they are at and helping them uncover their strengths and blocks to walking in complete freedom and healing.
Short Bio
I love helping people find healing, passion and purpose again. I have been a therapist for over 30 years and have been privileged to use my own recovery story from disordered eating as well as my clinical experience to help people move toward full freedom. I have a relational approach and believe in a person's ability combined with Christ's healing presence to heal the wounds that bind us to old, non-productive ways of coping. I employ many different modalities in my work including Eye movement Desentization reprocessing (EMDR). I believe laughter is a critical component of healing. I work with a variety of issues in addition to E.D. I happily serve on the board of FINDINGbalance.
Personal Statement of Faith
I believe in Jesus Christ as my personal Lord and Savior. I believe in God's love for all his children and that no one is beyond hope and all people can experience healing, forgiveness and grace that is professed in the word of God. I believe in serving those that do not know Jesus as well and that His light shines through and in us as we Love People Well.
Area(s) of Specialty
EDNOS/OSFED/Sub-Threshold
Ages Treated
Gender(s) Served
Unique Therapies/Offerings
Eye Movement Desentization Reprocessing (EMDR), Neuro Linguistic Programming
Online/Skype Sessions Available
Insurance Accepted
Schools Attended and Degrees Earned
Current License(s) and/or Certification(s)
License/Certification
State or Accrediting Agency
Licensed Clinical Social Worker
Michigan
Certifications:
EMDR Level Two Certified; Neuro-Linguistic Programming
Other Info
I am level two trained in EMDR working towards full certification. I am certified in neuro-linguistic programming (NLP). I use art therapy, journaling and other creative outlets to explore the underlying thoughts, beliefs and blocks that keep us from moving forward. I employ CBT, DBT and many other tools depending on need.
I do individual, family and group therapy in my office and also do distance coaching which I love.
Testimonials and Endorsements
"Being in your group has not only encouraged me in my recovery, but spiritually as well. I know I am not alone. I know I am prayed for and cared about. I know it is a safe space. God has used you to create that environment and I am thankful!"
– Amy M.
"Laura is quirky, funny, passionate and loving and I immediately felt like I could tell her my biggest secrets and that she would love me no matter what! I found myself excited to go to counseling again because I believed she believed in me and didn't push her beliefs on me but gently reminded me that I was not alone and that Jesus loved me right in the midst of my painful story!"
-Sheri S.
"I never thought I would be free from my eating disorder. Laura helped me heal the core negative beliefs that drove my addiction and I found healing I never thought was possible for me. I am forever grateful.
-Heidi N.
"Laura stuck with me through the worst of times when I fought her about not having ANY addictions. I am now addiction-free and working two 12 step recovery programs and I have my life back. I actually found God along the way and when I prayed the other day I felt God's presence for the first time!"
-Blair J.