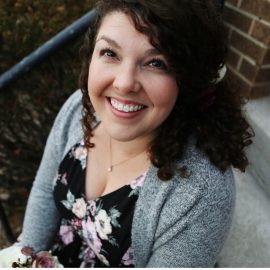 Kristy Wakefield Barnes, MS, LPC
Contact
One Sentence Treatment Philosophy
"Everyone needs a place where they can show up, be seen and known, and process life —both the glories and horrors of it and all the in-between. It is my hope that you will find counseling a life-giving and safe place for you."
Short Bio
I am passionate about working with individuals processing struggles related to trauma, neglect, fear/anxiety, self-esteem, identity, shame, sexuality, singleness, family of origin issues, eating disorders, disordered eating, body image, faith/spirituality, past or present abuse (verbal, emotional, spiritual, physical), divorce, narcissistic abuse, boundaries, and life transitions. I have a heart for self-compassion, value development, and boundaries. I specifically have a lot of experience and training in walking with individuals navigating food and body image issues and care deeply for those navigating abuse and divorce, spiritual abuse, hard questions of faith and spiritual upheaval. It would be my honor to partner with you.
Personal Statement of Faith
I believe that God's presence is vast and that God finds great joy in creation. I believe that we are made in God's image and were created to thrive in restored and ever-being-restored relationship to self, others, creation, and to God.
Area(s) of Specialty
EDNOS/OSFED/Sub-Threshold
Ages Treated
Gender(s) Served
Unique Therapies/Offerings
I provide in-person counseling in St. Louis, MO. I also am able to provide confidential HIPAA-compliant online counseling services.
Online/Skype Sessions Available
Insurance Accepted
Current License(s) and/or Certification(s)
License/Certification
State or Accrediting Agency
Licensed Professional Counselor (LPC)
Missouri
Certifications:
Internal Family Systems – Level 1
Testimonials and Endorsements
"Kristy is such a passionate person. She is not just passionate about her job but also about helping people. Kristy has a big heart and what comes from the heart will be heart felt. Kristy is great." – EG