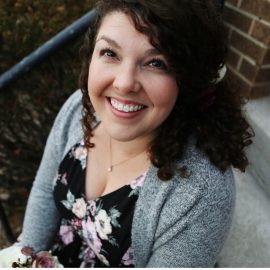 Kristy Wakefield Barnes, MS, LPC
Contact
One Sentence Treatment Philosophy
"Everyone needs a place where they can show up, be seen and known, and process life —both the glories and horrors of it and all the in-between. It is my hope that you will find counseling a life-giving and safe place for you."
Short Bio
I work with individuals processing struggles related to identity, food/body image, faith/spirituality, singleness, family relationships, relational harm, narcissistic abuse, separation/divorce, shame, boundaries, and life transitions. I love seeing clients grow in self-compassion, value development, and boundaries. I care deeply for those navigating hard questions of faith and spiritual upheaval. It would be my honor to partner with you.
Personal Statement of Faith
I believe that God's presence is vast and experienced internally and in connection to all living things. I believe that we are wired to thrive in restored and ever-being-restored relationship to self, others, creation, and to God.
Area(s) of Specialty
EDNOS/OSFED/Sub-Threshold
Ages Treated
Gender(s) Served
Unique Therapies/Offerings
I provide in-person counseling in St. Louis, MO. I also provide confidential HIPAA-compliant online counseling services.
Online/Skype Sessions Available
Insurance Accepted
Current License(s) and/or Certification(s)
License/Certification
State or Accrediting Agency
Licensed Professional Counselor (LPC)
Missouri
Certifications:
Internal Family Systems – Level 1
Testimonials and Endorsements
"Kristy is such a passionate person. She is not just passionate about her job but also about helping people. Kristy has a big heart and what comes from the heart will be heart felt. Kristy is great." – EG
"I feel so heard and listened to and like I can process anything I need to with Kristy." – Anonymous