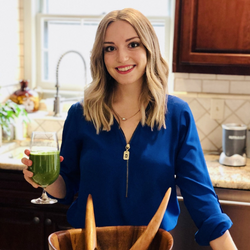 Kirsten Zerr, Certified Health Coach, BS Human Nutrition, BS Kinesiology
Endorsed
Contact
One Sentence Treatment Philosophy
There is no "one-size-fits-all" approach to healing. At its root, any struggle around food and body is a need going unmet or a wound going unhealed. In order to truly heal your relationship with food and body, we must address root causes rather than surface solutions.
Personal Statement of Faith
I am a passionate follower of Christ. I am committed to helping women find worth and identity in Christ, a secure attachment with our loving Father in Heaven, and a deep relationship with the Holy Spirit by practicing surrender. I personally pray for all my clients, and continue to grow in faith, relationship, and knowledge of our God and his teachings in order to serve my clients better each day.
Area(s) of Specialty
Ages Treated
Gender(s) Served
Online/Skype Sessions Available
Current License(s) and/or Certification(s)
License/Certification
State or Accrediting Agency
Health Coach Institute
International Coach Federation (ICF)
Certifications:
Health Coaching