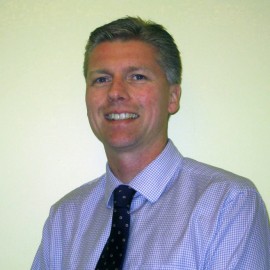 Kevin Ganey, PsyD
Contact
Address:
660 Newtown-Yardley Road, Suite 201
One Sentence Treatment Philosophy
Treatment is based in Cognitive-Behavioral/Dialectical Behavior methods with an integration of faith.
Short Bio
Dr. Ganey is a licensed clinical psychologist, specializing in treating adolescents (age 12-28) including those struggling with an eating disorder. He completed his master and doctorate in clinical psychology at George Fox University near Portland, OR. Dr. Ganey completed his BS at Messiah College with a Pre-Med Major (Biology/Chemistry). Dr. Ganey's practice, Ganey Counseling and Consultation, is a faith-based psychology practice that is designed with multiple clinicians including psychologist, licensed counselors, residents and interns. GCC has partnered with local physicians, nutritionists, hospital and women's center.
Personal Statement of Faith
I am a follower of Jesus Christ, the son of God and the one way to relationship with God. GCC was established as a direct response to God's calling and direction to serve him with talents and abilities that he provided.
Area(s) of Specialty
Ages Treated
Gender(s) Served
Unique Therapies/Offerings
Dr. Ganey incorporates Dialectical Behavior Therapy in his work with an integration of Christian principles.
Online/Skype Sessions Available
Insurance Accepted
Schools Attended and Degrees Earned
PsyD / Doctorate in Clinical Psychology
George Fox University
Master of Clinical Psychology
George Fox University
BS Pre-Med Biology/Chemistry
Messiah College
Current License(s) and/or Certification(s)
License/Certification
State or Accrediting Agency
Clinical Psychologist
Pennsylvania
Other Info
GCC works with several insurance companies; Aetna, Cigna, Highmark BCBS (incudes Anthem, BCBS of a State), United Healthcare. We also offer a sliding scale and reduced fees through residents and interns.