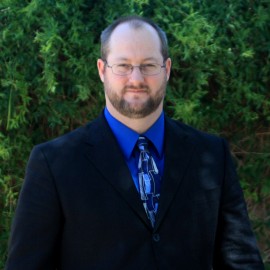 Kenneth Littlefield, PsyD, CEDS, LP
Endorsed
Contact
Address:
10451 W. Palmeras Dr. Suite 105
One Sentence Treatment Philosophy
I specialize in Cognitive Behavioral Therapy and family therapy for people suffering from eating disorders.
Short Bio
Dr. Kenneth Littlefield, Psy.D. is a Licensed Psychologist in Arizona. He has completed over 2000 psychological evaluations for persons suffering from eating disorder, OCD, and substance dependence. Currently, Dr. Littlefield conducts psychological evaluations and provides treatment in an outpatient setting. He provides training in seminars and workshops and supervises pre- and post-doctoral students. He attends an Evangelical church in Northwest Phoenix and was educated in Christian schools specializing in integrating Christian faith and principles with the practice of psychology and counseling. He was trained and practiced at a Christian facility treating Eating Disorders for over 12 years before focusing on outpatient treatment.
Personal Statement of Faith
I am a Christian who believes that Jesus Christ is our Lord and personal Savior, and my practice reflects my faith.
Area(s) of Specialty
EDNOS/OSFED/Sub-Threshold
Ages Treated
Gender(s) Served
Online/Skype Sessions Available
Insurance Accepted
Schools Attended and Degrees Earned
Doctor of Psychology
George Fox University
MA, Clinical Psychology
George Fox University
BA
San Diego Christian College
Current License(s) and/or Certification(s)
License/Certification
State or Accrediting Agency
Clinical Psychologist
Arizona
Certifications:
Certified Eating Disorder Specialist and Supervisor
Testimonials and Endorsements