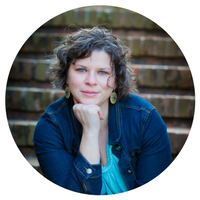 Kelley Raetzsch, RD
Contact
Address:
3330 Bourbon Street #105
One Sentence Treatment Philosophy
Everyone is unique and will receive non-judgmental care with God's love, grace and compassion.
Short Bio
Providing healing from eating disorders in the Fredericksburg, VA area for over ten years has allowed Kelley to become the community's most capable registered dietitian for anorexia, bulimia and binge eating. Kelley takes a weight neutral, non-diet and health at every size approach to guide her clients towards their recovery goals. She offers one-on-one coaching and web-based sessions to help women, men and adolescents reach to break free of the burdens of dieting, eating disorders and the drive to be thin.
Kelley resides in Fredericksburg with her husband, two sons and her daughter. She and her family enjoy exploring God's beautiful creation of the outdoors through hiking, playing chase and nature walks.
Personal Statement of Faith
God is creator of all things. His Holy Bible is without error. God exists as the Father, the Son, and the Holy Spirit. God created us in the image of Jesus Christ. Jesus was born of a virgin and had no sin. The gifts of the spirit are active today. GODS LOVE NEVER FAILS.
Area(s) of Specialty
EDNOS/OSFED/Sub-Threshold
Ages Treated
Gender(s) Served
Unique Therapies/Offerings
Web-based and in-office sessions; Restaurant outings, guided grocery shopping, supportive food exposures, other experientials (mall outings, gym exposure, etc.) as desired & appropriate, menu planning
Online/Skype Sessions Available
Insurance Accepted
Schools Attended and Degrees Earned
BS, Nutrition Science
Texas A&M University
Current License(s) and/or Certification(s)
License/Certification
State or Accrediting Agency
Registered Dietitian
Virginia
Certifications:
Certified Intuitive Eating Counselor
Testimonials and Endorsements
I first met Kelley in 2008 in my first specialized treatment for anorexia. She was my RD; the person with hardest job from my perspective as she was the one who had to help me restore my body to a healthy place. She had the determination and guts to challenge my eating disorder and the flexibility and heart to really listen when I asked her to discuss my progress concretely and with numbers during my stay. It was encouraging to have someone pray for me and with me and to model God's grace and love. The other piece that made a huge difference then and with being in recovery today was how she modeled self acceptance. I never once heard her criticize her body or label a food as good or bad. To have a woman close in age to me model that self love has had a profound impact on me learning to love myself. From Kelley I learned accountability, trust, acceptance and saw God's love. Because of her being willing to challenge me and love me I'm not only alive to today but truly living. ~former patient~
I have been an anorexic and compulsive exerciser for more than 20 years. When I went to see Kelley, I was so severely ill that many other dietitians likely wouldn't have treated me. However, Kelley has never given up hope for me. She has vigorously fought for me, alongside me, and on my behalf. She's had faith in me and my ability to recover when even I had none. She coordinated care with other providers and even helped my husband understand my disorder. I've worked with a lot of dietitians. Others saw me as a series of digits on the scale and numbers on the measuring tape. True, Kelley kept stock of these stats—but I believe she saw me first and foremost as a child of God. Other dietitians concerned themselves with "fixing" me by adding calories and the right micro and macro nutrients. Of course, with Kelley, we did meal planning. However, she recognized that it wasn't just my body that was hungry—it was my spirit. We worked together to heal my eating disorder and my broken relationship with God. Kelley is by far the best dietitian I have ever had the pleasure to work with. She also happens to be one of the most inspirational women I have the privilege to know. ~Current Client~
I am a member on your My Embraced Life page & I just wanted to let you know how much I love your videos & what you are doing for others! (I'm not a good note taker & I have actually been jotting down a lot of notes during the videos!). I recently joined another weight loss group before I came across your page & felt like a failure everyday! All they were concerned with were is how much weight you lost and don't eat this or that because it's not lettuce! Don't get me wrong I love my salads and healthy foods & I would love to lose some weight and lead a healthier lifestyle but I am not going to get down on myself because I ate one cookie or a plate of pasta that wasn't gluten free or zero carbs! So, I just want to thank you for what your doing & I know The Lord loves me regardless but at the same time I do want to take care of my body and be an ambassador for Him! So thank you for helping me feel better about myself through this process! ~Past Participant of 6 Steps to Life Free of Food, Body and Weight Obsessions~