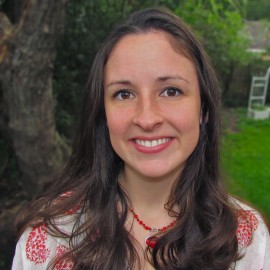 Jenny Deitz, Licensed Marriage and Family Therapist Associate
Contact
One Sentence Treatment Philosophy
I am a compassionate person who seeks to help others discover their own inherent worth and beauty.
Short Bio
As a Licensed Marriage and Family Therapist Associate, Jenny Deitz has completed over 500 clinical hours of practice through the University of Houston Clear Lake's Master's in Family Therapy Program. During that time, Jenny focused her attention towards those that she feels most called to serve – clients struggling with eating disorders and self image concerns. Jenny has extensive training in Emotionally Focused Therapy which enables her to journey with her clients through uncomfortable emotions to come out feeling empowered and understood.
Personal Statement of Faith
Throughout my own recovery from an eating disorder years ago, I discovered my true freedom came from a greater intimacy with the Lord. As a result, I encourage everyone that I work with to dive deep to discover that the Lord is faithful, sovereign, and so very tender with our hearts.
Area(s) of Specialty
EDNOS/OSFED/Sub-Threshold
Ages Treated
Gender(s) Served
Schools Attended and Degrees Earned
BS, Kinesiology
University of Houston – Main Campus
MA, Family Therapy
University of Houston – Clear Lake Campus
Current License(s) and/or Certification(s)
License/Certification
State or Accrediting Agency
Licensed Marriage and Family Therapist Associate
Texas