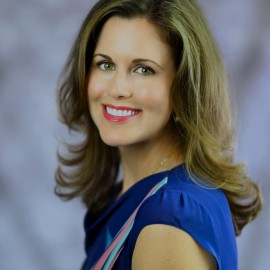 Erinn Beck, LMHC
Contact
Address:
401 W. Atlantic Ave, Suite O9
One Sentence Treatment Philosophy
I believe in the human capacity and potential for growth, change, and healing and it is my highest priority to provide a genuine, supportive, and non-judgmental environment where clients can safely express themselves and are enabled to grow.
Short Bio
Erinn specializes in working with adolescents, while maintaining a general private practice working with individuals, couples and families. She is an active member of her community and has presented to general audiences speaking on such topics as the teenage brain, healthy dating relationships, mental health and anxiety. Her volunteer and work experience demonstrate a commitment to the social, academic and emotional needs of young people. Her unique experience includes working as an Infant Development Lab Coordinator at Florida Atlantic University, serving as Faculty Advisor for the Golden Key National Honour Society and as a counselor at Palm Beach Atlantic University, St. Thomas More Catholic Church and Christ Fellowship Church.
Personal Statement of Faith
My worldview, core beliefs and values are influenced by my Catholic Faith. I believe that we are created in love in the image of God, with dignity and worth. I believe that we are all born with a spiritual capacity and desire to connect with God and our community. I believe that God desires a personal relationship with every one of us. My counseling technique is respectful of any and all of my client's personal and spiritual beliefs. Spirituality is an important aspect in the lives of many potential clients and incorporating an examination of their spirituality, faith and relationship with God can be hugely beneficial.
Area(s) of Specialty
EDNOS/OSFED/Sub-Threshold
Ages Treated
Gender(s) Served
Unique Therapies/Offerings
Acceptance and Commitment Therapy; Mindfulness-Based Cognitive Behavioral Therapy; EMDR, Neurogistics Practitioner (brain wellness program & Amino Acid supplements)
Online/Skype Sessions Available
Schools Attended and Degrees Earned
MS, Counseling Psychology
Palm Beach Atlantic University
BA, Psychology
Florida Atlantic University
Current License(s) and/or Certification(s)
License/Certification
State or Accrediting Agency
Licensed Mental Health Counselor
Florida