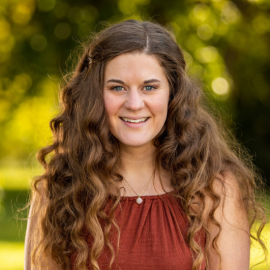 Emily Murray, RD, LDN
Contact
Address:
5214 Maryland Way #304
One Sentence Treatment Philosophy
I genuinely believe that full + lasting recovery from eating disorders / disordered eating is possible.
Short Bio
I specialize in eating disorder recovery, chronic dieting + disordered eating, compulsive exercise, and weight + body image concerns. I have experience treating children, adolescents, and adults with eating disorders + other co-occurring disorders in a variety of practice settings, including inpatient hospitalization, partial hospitalization (PHP), intensive outpatient (IOP) and outpatient (OP) levels of care, most notably with Vanderbilt Children's Hospital and The Renfrew Center of Nashville.
Personal Statement of Faith
"But my life is worth nothing to me unless I use it for finishing the work assigned me by the Lord Jesus—the work of telling others the Good News about the wonderful grace of God." Acts 20:24
Area(s) of Specialty
EDNOS/OSFED/Sub-Threshold
Ages Treated
Gender(s) Served
Online/Skype Sessions Available
Schools Attended and Degrees Earned
Nutrition and Dietetics
Tennessee Technological University
Dietetic Residency
Vanderbilt University Medical Center
Current License(s) and/or Certification(s)
License/Certification
State or Accrediting Agency
Registered Dietitian
Commission on Dietetic Registry
Licensed Dietitian Nutritionist
Tennessee Board of Dietitian Nutritionist Examiners