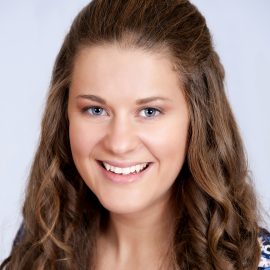 Emily Murray, RD, LDN
Contact
Address:
1624 Westgate Circle, Suite 100
One Sentence Treatment Philosophy
Emily desires to help individuals establish a healthy relationship with food that is flexible, intuitive, and satisfying through adequate nourishment of the body, mind, and soul.
Short Bio
Emily Murray is a native of Franklin, Tennessee, and graduated from Independence High School before earning her Bachelor of Science in Nutrition and Dietetics from Tennessee Technological University in Cookeville, Tennessee. Upon graduation, Emily completed her dietetic residency at Vanderbilt University Medical Center, during which she spent time with the Adolescent Medicine Team at Vanderbilt Children's Hospital, providing medical nutrition therapy and individualized nutrition counseling to children, adolescents, and young adults with eating disorders, anxiety, depression, and OCD.
Personal Statement of Faith
Emily believes that a full recovery & healing can be attained holistically with appropriate physical, mental, emotional, & spiritual intervention.
Area(s) of Specialty
EDNOS/OSFED/Sub-Threshold
Ages Treated
Gender(s) Served
Online/Skype Sessions Available
Schools Attended and Degrees Earned
Nutrition and Dietetics
Tennessee Technological University
Certificate Program
Vanderbilt University Medical Center
Current License(s) and/or Certification(s)
License/Certification
State or Accrediting Agency
Registered Dietitian
Comission on Dietetic Registry
Licensed Dietitian Nutritionist
TN
Certifications:
Professional Member and Volunteer for Renewed Eating Disorder Support