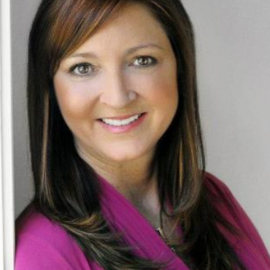 Deborah Braboy, LPC-S, NCC
Contact
Address:
5401 Rogers Ave., Suite 200
One Sentence Treatment Philosophy
I believe in hope and new beginnings, marriages and the family. I believe that good relationships make the difference between surviving and thriving in life. My heart is to assist people from all types of families with the task of stabilizing, healing, and renewing their lives and relationships.
Short Bio
Dr. Deborah Braboy is licensed in Arkansas & Oklahoma as a Licensed Professional Counselor. I unexpectedly became widowed at 34 years of age. I enjoy travelling, new adventures & "the journey" which is how I describe the counseling process. I collaborate with clients to make their journey healthier, stronger & more rewarding. Clients can at times get "stuck" & frustrated. It is my job to lend them my "courage" to help them see the big picture, stay focused, take baby steps & move beyond the obstacles on their path to reaching their potential. I enjoy partnering with them to provide a safe environment in which they experiment with new perspectives, thoughts & feelings necessary for successful relationships & a healthy self-image.
Personal Statement of Faith
I am a believer and follower of Jesus Christ. I was raised in a Christian home and accepted Christ as my personal savior as a young child. However, I had seasons of faithful obedience and also seasons where I got distracted or lost along the way. But thankfully, my loving Heavenly Father, is patient and full of mercy! I learned that joy can be birthed from a season of brokenness and beauty comes from ashes. Because of my experiences, I want to be the "hope" that is often lost. My life verse is 2 Corinthians 2:3-5 because HE has met where I am and He will meet you too! I am passionate about being present and empathetic to those experiencing pain and brokenness whether it be relationally, through grief, or because of poor choices … because I've been there!
Area(s) of Specialty
Post-Bariatric Surgery Issues
Ages Treated
Gender(s) Served
Online/Skype Sessions Available
Insurance Accepted
Schools Attended and Degrees Earned
PhD Counseilng Education & Supervision
Regent University, Virginia Beach, VA
MS Counseling Psychology
Northeastern State University, Tahlequah, OK
BS
California State University Fullerton, Fullerton, CA
Current License(s) and/or Certification(s)
License/Certification
State or Accrediting Agency