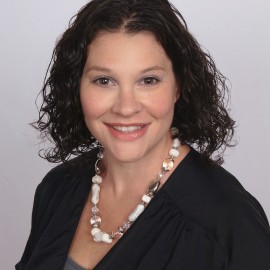 Cara Reinbrecht, LMHC, NCC, CEDS
Contact
Address:
8483 Fishers Center Drive
One Sentence Treatment Philosophy
I focus on a Health at Every Size (HAES) and team approach to the treatment of Eating Disorders, and I strive to meet each client where they are in their journey to recovery.
Short Bio
Cara's area of practice encompasses adolescents and adults. She has spent the majority of her career immersed in treating eating disorders in a residential and inpatient setting. As an outpatient Licensed Mental Health Counselor, she specializes in the treatment of eating disorders, body image, depression, anxiety, self-harm, and trauma. Cara is credentialed as a Certified Eating Disorder Specialist Supervisor by IAEDP. She utilizes cognitive, behavioral, and experiential techniques to address underlying issues of depression, anxiety, trauma, and self-injury. She spent the last few years developing her clinical work as a body image specialist and recently completed training in EMDR.
Personal Statement of Faith
I have been blessed to walk alongside many women and men as they begin their road to recovery from an Eating Disorder, and I believe that a strong relationship with God is the foundation to beginning that journey. In times that we feel completely alone and misunderstood, it is God that hears us and can show us true freedom from our suffering. I have experienced God's grace and presence through my own journey, and am excited to help others find this same grace as they begin their path to healing.
Area(s) of Specialty
EDNOS/OSFED/Sub-Threshold
Ages Treated
Gender(s) Served
Unique Therapies/Offerings
Body Image work
Online/Skype Sessions Available
Schools Attended and Degrees Earned
MS, Mental Health Counseling
Indiana State Univeristy
Current License(s) and/or Certification(s)
License/Certification
State or Accrediting Agency
Licensed Mental Health Counselor
Indiana
Certifications:
National Certified Counselor; Certified Eating Disorder Specialist-Supervisor