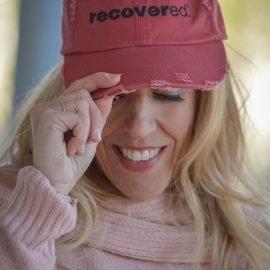 Amy Helms, MS, RD, LD, CLT
Contact
Address:
2902 River Drive
One Sentence Treatment Philosophy
The guiding principle of New Hope Counseling and Wellness Center, LLC is to empower and provide individuals and families with the skills they need to be nourished, healed, and restored in order to pursue a life filled with joy and hope.
Short Bio
Amy Helms, MS, RD, LD, CLT is the founder of New Hope Counseling and Wellness Center, LLC. She is an experienced dietitian and believes in the power of human connection and self-compassion to foster growth and powerful transformation. Amy has dedicated her career to counseling, supervising, and teaching in the field of nutrition, body image, intuitive eating, eating disorders, and food allergies. She believes in combining an individualized approach for each client with the latest evidenced based techniques as this is most associated with lasting change.
Personal Statement of Faith
I believe that we are saved through Grace and Faith alone and through the power of the Resurrection. I believe that we all suffer and that are suffering will one day be revealed through HIS glory (Romans). We may not know what HIS plans are, and that is ok. We have to trust in HIM and know that everything works for the GOOD for those that believe in HIM (Romans).
Area(s) of Specialty
Post-Bariatric Surgery Issues
EDNOS/OSFED/Sub-Threshold
Ages Treated
Gender(s) Served
Unique Therapies/Offerings
Virtual Support and Counseling, Meal Support for Individuals and Families, Individuals and Groups
Online/Skype Sessions Available
Schools Attended and Degrees Earned
BS, Nutrition Science
University of Tennessee, Knoxville
MS, in Clinical Nutrition
Rush University
Drug/Addictions Certificate
University of South Carolina
MS, Social Work (Degree, May 2018)
University of South Carolina
Current License(s) and/or Certification(s)
License/Certification
State or Accrediting Agency
Certified Intuitive Eating Counselor
Other Info
The name of my practice, New Hope Counseling and Wellness Center, comes from Hebrews 6:19: "For we have this hope grounded as an anchor firm and secure."