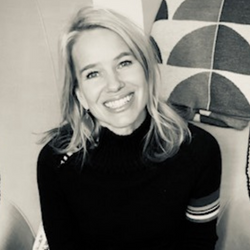 Amy Carlson, MS, RD, LD
Endorsed
Contact
One Sentence Treatment Philosophy
I firmly believe recovery is not a "one size fits all" approach and purpose to meet my clients where they are in recovery. I am passionate about walking alongside girls and women as they find freedom and "re-imagine" food and body image in light of God's truth
Short Bio
Amy Carlson is a Registered/Licensed Dietitian living in the Houston area. She holds her Bachelor's of Science in Nutrition from the University of Minnesota, where she grew up, and received her Master's of Science in Nutrition from Texas Women's University. She has been practicing in her field for over 20 years and has had the privilege of working with girls and women with eating disorders for nearly as long. After recovering from anorexia and bulimia during a time when neither were well understood, it has become her passion to speak truth into girls and women as they seek to recover. Amy has been married for 28 years to her husband Chris and together they live a busy, active, life with their four children.
Personal Statement of Faith
I am a passionate Follower of Christ, committed to the teachings of Jesus, in daily pursuit of surrender.
Area(s) of Specialty
EDNOS/OSFED/Sub-Threshold
Ages Treated
Gender(s) Served
Online/Skype Sessions Available
Schools Attended and Degrees Earned
BS, Nutrition
University of Minnesota
MS, Nutrition
Texas Women's University
Current License(s) and/or Certification(s)
License/Certification
State or Accrediting Agency
Testimonials and Endorsements
"The letters behind Amy's name do not adequately testify to her qualifications as a counselor and a dietitian. I firmly believe that Amy Carlson is the only reason I am here today. The Lord used her to unearth the lies that enslaved me to an eating disorder, and to share the truth that ultimately set me free—the truth found in the gospel of Jesus. Her approach to healing was holistic and dependent on the Spirit of God; it was a focus on the transformation of my heart, not the modification of my behavior. She has not wasted an ounce of her past time in the valley, but has, with empathy, zeal, and so much grace brought many clients to vision. The Church could use more RDs like Amy Carlson—not shocked by sin, not given to fear, free from shame, and full of love."
-Bekah