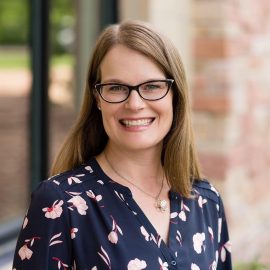 Dr. Alisa Shanks, PhD
Endorsed
Contact
Address:
Colorado Christian University
One Sentence Treatment Philosophy
I believe grace and truth are healing elements, combined with an empathic stance and a focus on building skills.
Personal Statement of Faith
I was raised in a Christian home. I truly experienced the unconditional love of Jesus at age 10 when I was a camper at Kanakuk Kamps in southern Missouri. At that time I gave my life to Christ. I believe in the Holy Trinity, that Jesus blood was required as a sacrifice of the only sinless God-man to walk the Earth. Without accepting the atoning gift of Jesus, man cannot be saved.
Area(s) of Specialty
EDNOS/OSFED/Sub-Threshold
Ages Treated
Gender(s) Served
Unique Therapies/Offerings
I work on campus at Colorado Christian University where I head up the Counseling Center. I am an eating disorders specialist as well.
Online/Skype Sessions Available
Current License(s) and/or Certification(s)
License/Certification
State or Accrediting Agency