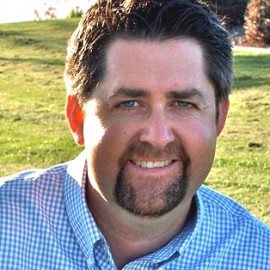 Samuel Lample, MA, LPC-S, CEDS-S
Endorsed
Contact
Address:
10451 W. Palmeras Dr. Suite 135W
One Sentence Treatment Philosophy
Our brokenness and woundedness are healed through the power of relationship.
Short Bio
Sam has been treating individuals with eating disorders and OCD since 2000 in both inpatient and outpatient settings. Mr. Lample worked in an inpatient eating disorder treatment center for nearly a decade, first as a therapist, then as a clinical director and finally as the director of admissions. During this time, he led the development of the nation's only adolescent male inpatient eating disorder program. He also served as the clinical director at Doorways, an intensive outpatient and outpatient practice in Phoenix where he created ED and OCD IOPs. Mr. Lample now owns a practice with two locations in the Phoenix area.
Personal Statement of Faith
I believe that Jesus Christ is God, the Son of God and a member of the Trinity, that I am a sinner in need of salvation and that I am saved by grace through Christ.
Area(s) of Specialty
EDNOS/OSFED/Sub-Threshold
Ages Treated
Gender(s) Served
Unique Therapies/Offerings
EMDR, Cognitive Remediation Therapy
Online/Skype Sessions Available
Insurance Accepted
Schools Attended and Degrees Earned
BS Business Administration
Bryant University
MA Counseling
Regent University
Current License(s) and/or Certification(s)
License/Certification
State or Accrediting Agency
Licensed Professional Counselor
AZ LPC-10690
Certifications:
Certified Eating Disorder Specialist
Testimonials and Endorsements
"Sam really gets eating disorders. He's had years of experience at both the inpatient and outpatient treatment level, and a solid reputation among his professional peers. His unique insights and gentle spirit are a soothing and powerful combination when it comes to working through hard things in a positive and life-giving way. I highly recommend him!" – Constance Rhodes, Founder and CEO, FINDINGbalance