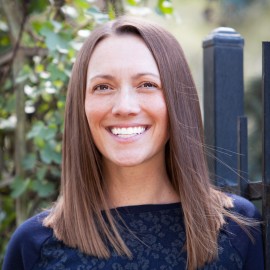 Megan Osborne, PhD
Endorsed
Contact
One Sentence Treatment Philosophy
"Praise be to the God and Father of our Lord Jesus Christ, the Father of compassion and the God of all comfort, who comforts us in all our troubles, so that we can comfort those in any trouble with the comfort we ourselves have received from God." – 2 Corinthians 1:3-4
Short Bio
Dr. Megan Osborne has a PhD in Clinical Christian Counseling specializing in the treatment of eating disorders and negative body image. Dr. Osborne worked in the area of eating disorder prevention research at Stanford University for a number of years before entering into private practice specializing in the treatment of eating disorders, specifically BED (binge eating disorder) and weight management using the Intuitive Eating method for the past 12 years. In addition to one-on-one distance based coaching, Dr. Osborne is available for one-on-one consulting/coaching with parents that have questions about their children regarding body image and eating/relationship with food.
Personal Statement of Faith
John 15:5 "I am the vine and you are the branches. If a man remains in me and I in him, he will bear much fruit; apart from me you can do nothing." I came to fully accept the Lord at age 19 and have both witnessed and experienced His transforming hand in my life as I continually surrender myself on a daily basis. Growing passionating as a Follower of Christ, committed to being personally discipled, and mentoring others in His abundance of love.
Area(s) of Specialty
Ages Treated
Gender(s) Served
Unique Therapies/Offerings
Licensed Clinical Christian Counselor providing counseling for face-to-face clients and distance coaching for recovery support
Online/Skype Sessions Available
Schools Attended and Degrees Earned
Bachelor of Science in Psychology
Boise State University
Masters in Counseling
Boise State University
PhD in Clinical Christian Counseling
Colorado Theological Seminary
Current License(s) and/or Certification(s)
License/Certification
State or Accrediting Agency
Licensed Clinical Christian Counselor
Nationally Licensed NCCA
Testimonials and Endorsements
Dr. Osborne was the BIGGEST blessing to my recovery for binge eating. She infused a hope that I had never experienced before. Within the first few sessions I already began having "peace with food" which I never thought was possible. – Sarah
I completed two blocks (10 weeks) of distance coaching with Dr. Osborne and I can say it was the best investment in my recovery from emotional/binge eating disorder that I could have ever made. She helped me to experience Intuitive Eating in an experiential way that I can honestly say changed my life and outlook on food and my body forever. I am so grateful for her ministry and heart for God. Thank you Dr. Osborne! – Jessica
As both a mom of two young daughters and someone who has always struggled with negative body image and overeating I cannot thank the Lord enough for bringing Dr. Osborne into my life. Meeting with Dr. Osborne via distance coaching each week was a highlight of my week…she brings the most beautiful light for Jesus into all of her coaching and encouragement. Every mom with young daughters needs to spend time with her…you will be changed. I am so grateful for her in my life. – Candace