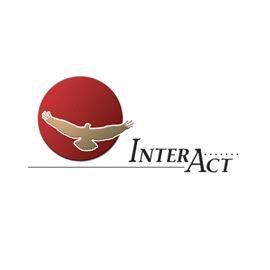 InterAct Counseling (Christopher J. Charleton, MA, MSW, LCSW)
Endorsed
Contact
Address:
2136 Penfield Road
City:
Penfield (Rochester)
One Sentence Treatment Philosophy
We use accelerated intensive therapy to foster complete healing from problematic eating disordered behavior.
Brief Program Overview
Accelerated Intensives are for those whose life circumstances or chronic nature of symptoms deem weekly therapy or residential treatment options ineffective. Our Intensives are led by a team of professionals working in a highly collaborative and strategic manner. They are designed to overcome impediments and accomplish therapeutic goals as quickly, thoroughly and economically as possible. At InterAct, an Accelerated Intensive typically consists of twenty to fifty hours of individually-tailored therapy spread over several days. Such a concentrated intervention causes minimal disruption to family life, professional obligations, and daily responsibilities, and fosters rapid stabilization of personal or interpersonal distress. InterAct staff can conduct Intensives independently or in conjunction with a client's existing treatment team. We collaborate with private therapists, religious organizations, partial hospitalization programs, inpatient therapists, and independent outpatient practitioners to design a therapeutic experience that will complement the client's existing therapy program.
Christian Components Available
At InterAct, we use sound psychological concepts that embody the core principles of Biblical truth. We believe the ethics, values and healthy life balance promoted in the Judeo-Christian Scriptures are a model for mental health and abundant life. We also understand that many who have been battered and abused by life have not experienced God as a loving father or present help in trouble. We therefore invite the client to heal from past wounds, and help them separate perpetrators from the character of God, in order to objectively address the need for healthy spirituality in the recovery process.
Level(s) of Care Offered
Ages Treated
Gender(s) Served
Eating Disorders Treated
Co-Occurring Disorders Treated
Staff/Patient Ratio
Campus Setting and Lodging
Accelerated Intensives are conducted just outside Rochester, NY at InterAct Counseling Center Penfield, NY and at Healing Hills, our 125-acre horse farm in Palmyra. This is a non-residential setting. Accommodation options include a nearby bed & breakfast, hotel, and motels. InterAct provides assistance in finding a choice that will suit the client's budget and preferences.
Unique Therapy Components
Accelerated Intensives employ state-of-the-art experiential therapies which have been found highly effective in facilitating change and personal growth. Specific therapies include: Sensorimotor Psychotherapy, Eye Movement Desensitization Reprocessing (EMDR), Auricular Acupuncture, Art/Play Therapy, and Equine-assisted Psychotherapy and learning, as well as traditional therapeutic modalities.
Particularly targeted are trauma-repetitive patterns from childhood which may adversely impact one's performance, gratification, and achievement. Our trained staff take into account the client's neuro-affective development and interpersonal neuro-biological patterns to tailor experiences to accomplish attachment repair, autonomic nervous system regulation, and the resolution of structural dissociation. As a result, clients are able to triumph over obstacles that had previously been considered intractable.
Insurance Accepted
Certification and Accreditation
Our team accreditations and certifications include Licensed Clinical Social Worker (LCSW); Professional Christian Counselor (PCC Certification); Licensed Marriage and Family therapist (LMFT); Licensed Master Social Worker with Master of Divinity degree (LMSW, M.Div); Sensorimotor Institute (Levels I & II Certification); Equine Assisted Growth and Learning Association (EAGALA Levels I & II Certification); Eye Movement Desensitization and Reprocessing (Levels I & II Certification); International Associations of Eating Disorder Professionals (IAEDP membership); National Associations of Christians in Recovery (NACR membership); American Association of Christian Counselors (AACC membership); Society for the Advancement of Sexual Health (SASH Certification); International Association of Certified Sex Addiction Specialists (IACSAS Certification)
Other Info
We also handle Personality Disorders and Addictions.
Testimonials and Endorsements
"I have had the opportunity to sit with Christopher Charleton, founder of InterAct, and hear him not only describe his treatment models but also demonstrate them in a visual form that makes it possible for even non-clinical people to understand the childhood roots that underlie some of the the most complex issues and addictions people face. He has a unique combination of experience, skill and giftings which allow him to do deep and challenging work which other therapists won't even touch. Over the past year, I've been pleased to hear firsthand accounts of accelerated progress from clients I've directly referred there, including one who told me that she had made more progress in one week than in five years of counseling. Whether you've tried other things and still feel stuck, or simply want to avoid years of lost time and money by taking a more intensive and personalized approach, I highly recommend Chris and his team at InterAct."
– Constance Rhodes, Founder, FINDINGbalance; Founding Director, CEDCN