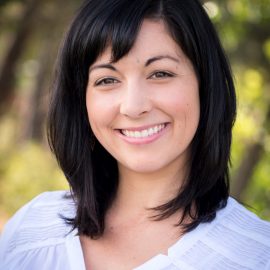 Damara Miller, CTC, ACC Life Coach, Certified Intuitive Eating Counselor
Contact
One Sentence Treatment Philosophy
"For freedom Christ has set us free; stand firm therefore, and do not submit again to a yoke of slavery." Gal. 5:1
Short Bio
I've been partnering with God in the transformation process for years – through prayer, discipleship, inner healing, mentoring and Coaching. Now as an Intuitive Eating Certified Coach I help Christian men and women who have been through Treatment for an Eating Disorder rebuild a mutually trusting relationship with their body.
For years my primary area of focus has been lovingly shepherding the women in our young adult ministry. Through my own story I've come to be a passionate advocate of body love, self-acceptance, self-compassion and freedom from shame and perfectionism. I am also an International Coach Federation ACC credentialed Coach and hold a Certificate in Transformational Coaching (CTC) from Western Seminary.
Personal Statement of Faith
It has been an amazing ride ever since God first introduced Himself to me in college. I strongly believe in the perfection of God's timing and methods. I have experienced God's attentiveness and powerful intervention both first and second hand over and over. I believe in a God who is alive and well and moving like wild among His people and His world. We get the joy of partnering in our own healing and other peoples' healing, but it is ultimately God who does the heavy lifting. He generously gives us life, frees us and holds us close to Him. Thankfully none of us can even imagine the depth and breadth of the freedom that He is aching to give us. Discovering that freedom is one of the best parts of the journey!
Area(s) of Specialty
EDNOS/OSFED/Sub-Threshold
Ages Treated
Gender(s) Served
Unique Therapies/Offerings
Intuitive Eating Coaching
Online/Skype Sessions Available
Schools Attended and Degrees Earned
BS
Sacramento State University
MA
Sacramento State University
Current License(s) and/or Certification(s)
License/Certification
State or Accrediting Agency
Certified Intuitive Eating Counselor
Evelyn Tribole & Elyse Resche Intuitive Eating Pro Training
Associate Certified Coach (ACC)
International Coach Federation
Certificate in Transformational Coaching (CTC)
Western Seminary
Certifications:
ACC, CTC, Certified Intuitive Eating Counselor
Other Info
https://www.pinterest.com/ChristianIntuitiveEatingCoach/